Directory
About HarrisburgKidsGuide.com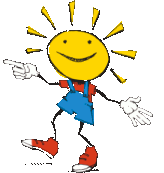 There are so many things to see and do in and around Pennsylvania's capital city, Harrisburg. Even better, many of these things are free or very affordable. Visitors to the area can tour the capital building (which is one of the most beautiful capital buildings in the nation!), sample chocolate at several local chocolate factories, visit one (or several) local parks, or take in a factory tour (as nearby York County boasts being the "factory tour capital of the world"!)
Sports enthusiasts will enjoy a visit to Harrisburg's City Island, where they can cheer on the Harrisburg Senators in baseball or take in a soccer game with the Harrisburg City Islanders. If you prefer to watch soccer played indoors, Harrisburg is also home to the Harrisburg Heat (pro indoor soccer team); and, right down the road in the infamous Hershey, PA, you'll find the Hershey Bears AHL Hockey Team.
Museums are plentiful in the central PA region also. Or, if you're looking for more thrills, you can spend a day (or two) at nearby HersheyPark. For a cheaper, more laid-back amusement park alternative, Knoebel's is a popular family choice. Animal lovers should make it a point to check out nearby Lake Tobias as well as ZooAmerica (a part of HersheyPark).
Tourists who prefer a low-key experience will enjoy the Pride of the Susquehanna Riverboat Tours or a visit to a nearby cave (which is a great way to cool off during the hot summer months). And, while we're speaking of boats, we'd be remiss not to mention the Millersburg Ferry, which is part of both the Pennsylvania state historic registry and the national registry as well! Music and theater opportunities abound in the area also.
Railroad enthusiasts will want to visit both the Strasburg Railroad (in nearby Lancaster Country) and the Middleburg-Hummelstown Railroad. There are still several working railroads in the area, where photo buffs enjoy setting up shop with their cameras and lawn chairs (while locals tend to take these scenes for granted).
This is just the tip of the iceberg when it comes to local attractions and family-fun activities in the central PA area. Be sure to take a look around the site for other fun outings not mentioned here. If you know of something that should be included, please do contact us.
Article written by Heidi Strawser
What's Going on in Heidi's Head